Visit-Us, We Exist In
4 Cities

in

Morocco
Oleaplant
Specialized in the Production of Olive Plants
Founded in 1997 by Resta Giacomo, Italian investor and farmer from father to son. The OLEAPLANT Group has become one of the national leaders of intensive agriculture in Morocco.
Our expertise and our experience allow us to assist you in your development, by offering you the realization of your olive or almond projects in hyper intensive turn-key, as well as a personalized support until the entry into production.
Today, our company is the main supplier in Morocco and exports its olive plants to Spain, Portugal, Italy, Libya, Algeria, Egypt, Saudi Arabia, Pakistan, Turkey & India

Main
Supplier In Morocco

~M
Olive Plants per year

EXPORT COUNTRIES

M
Trees Sold In the world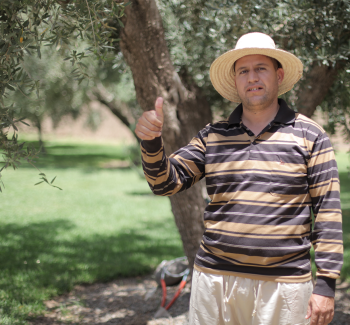 With the know-how of its Spanish and Italian engineers and the technicality of its technical staff, LES CHAMPS MODERNES has today produced a production capacity of 8 to 10 million per year of olive plants of different varieties such as: Haouzi, Menara, Moroccan Picholine, Picholine of long doc, Arbequina, Arbosana, Picual, bella of ceriolna, Kaklkidiki ...

As well the company has managed to satisfy these customers at the level of Spain, Portugal, Italy, Libya and Algeria.
Our objective, you help to differentiate yourself from supermarkets by the quality and competitiveness by offering you realizations of your turnkey plantations and support until the return to production.
More Photos in the gallery, Click to see More
More Photos In the gallery Click to see More